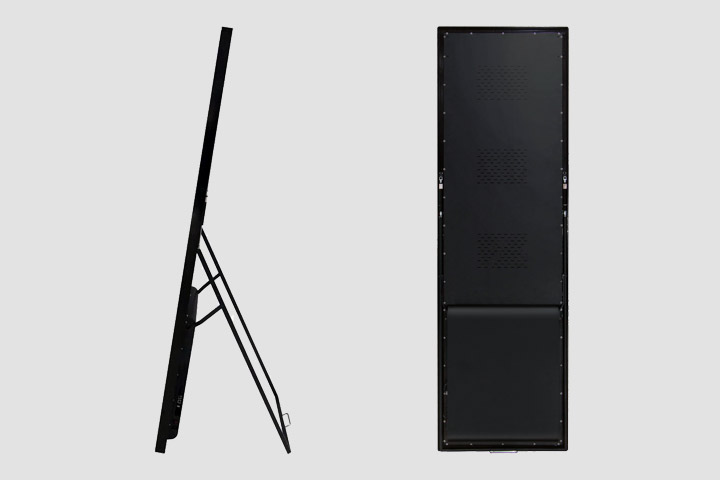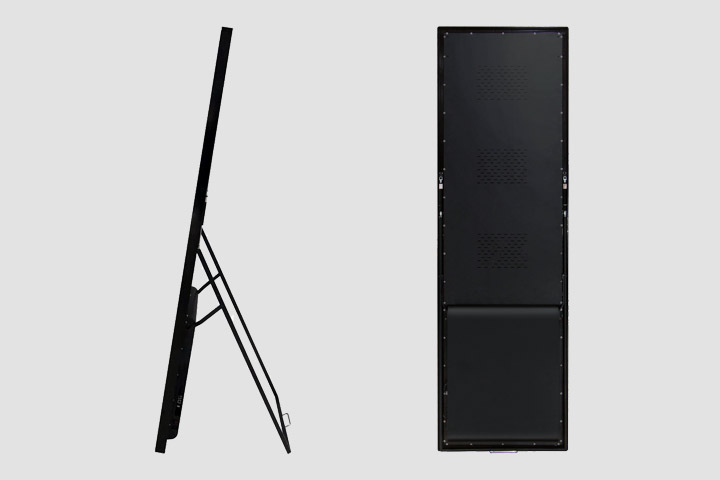 The Poster LED display has a thin and light screen, made with an aluminum structure, therefore, ideal for simple installation and transport.
Each product can work alone or connected to others to have one big screen.
It is available in three models (Pixel Pitch): P2 – P2.5 – P3
We can produce with customized sizes, the frame is available in 8 colors to integrate perfectly into the furniture.
We use high quality LED modules (Refresh rate) ≥3800Hz with a brightness of 1800 – 2000 nit for indoor use IP30.
The data transfer takes place via LAN RJ45, WIFI or USB.
Banner LED display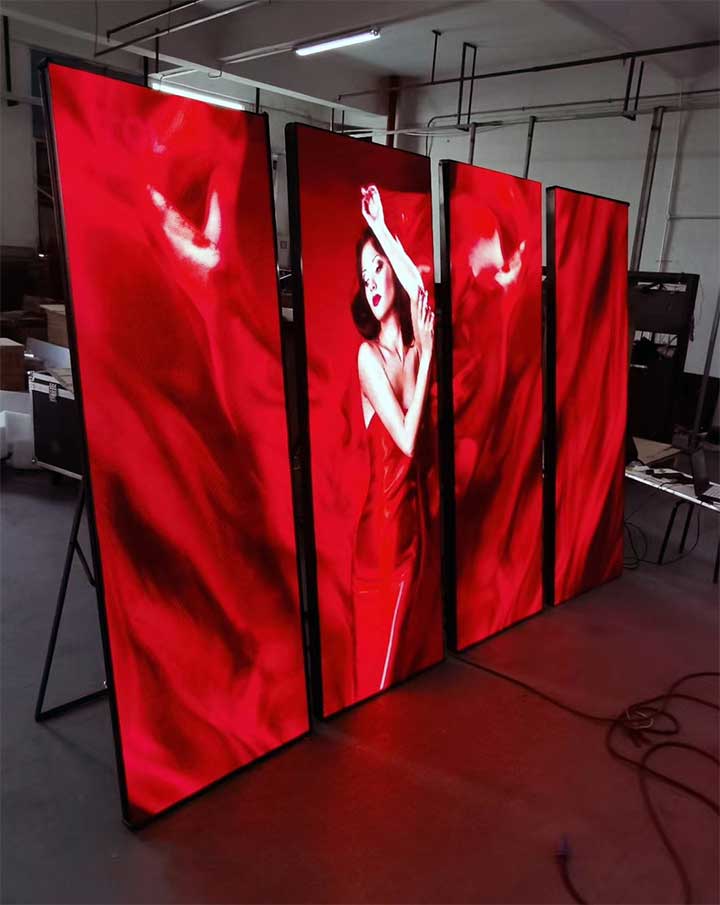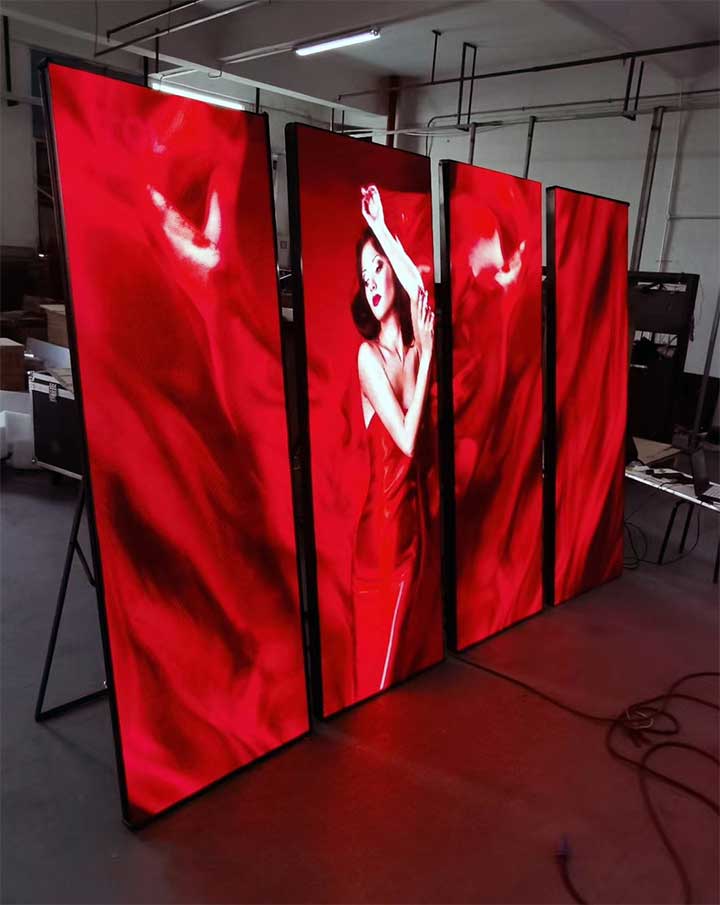 The poster LED display is used for shops and shop windows, galleries shopping centre and trade fairs.
We have indicated the main information and characteristics, Contact us for more information.
Poster LED display